Don't tell my boss but I'm feeling generous and have decided to share two completely free templates directly from FeedbackExpress which you can use to successfully solicit more feedback from Amazon buyers.
Asking for feedback in the right way (and at the right time) on Amazon can help boost your seller rating and consequently, your sales and Buy Box percentage.
The template below is an example of an email sellers can send to buyers to notify them that their order is on its way. This is a great opportunity to be proactive in preventing negative feedback by asking the buyer to contact you if they experience any issues.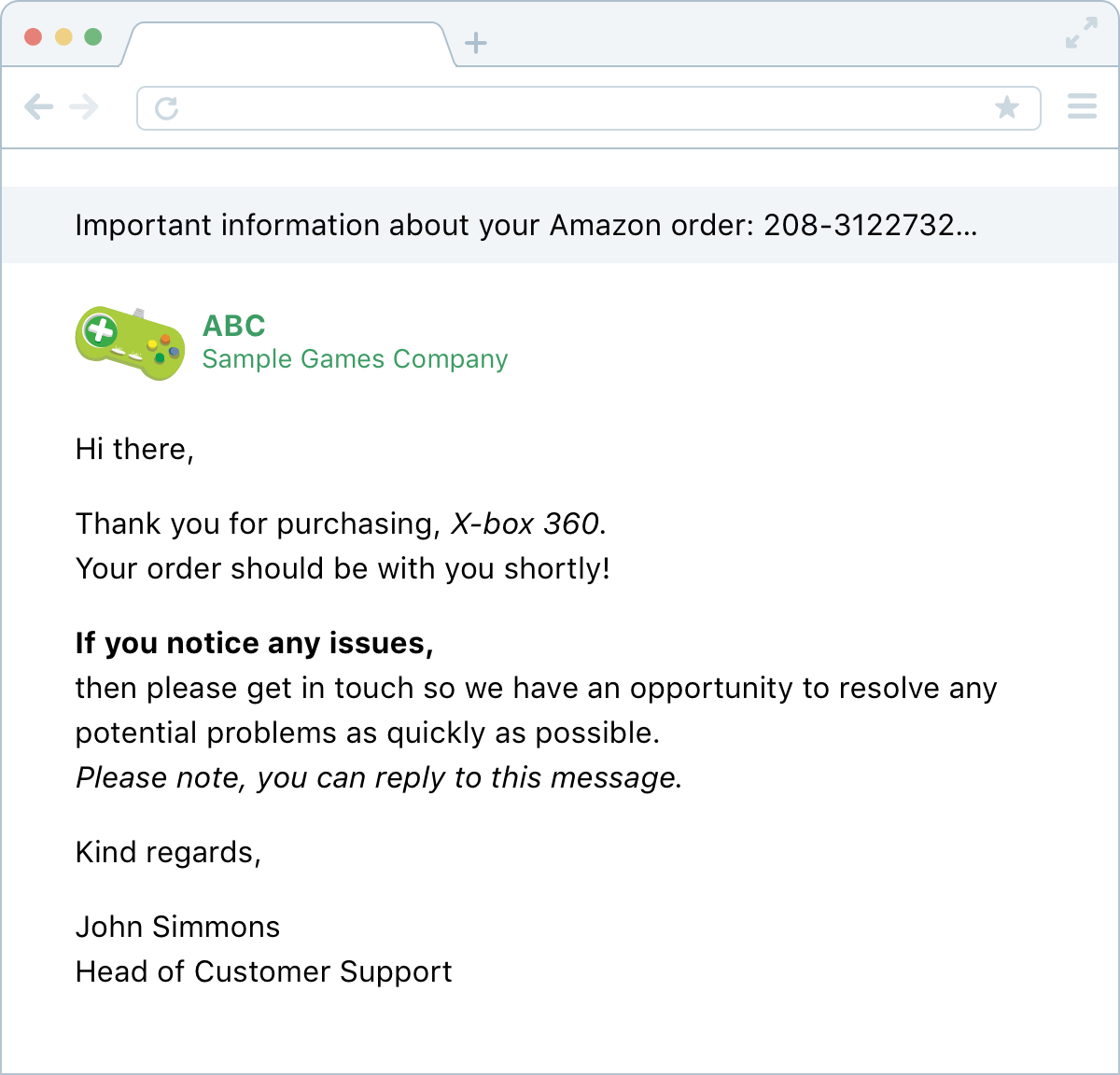 When the order has arrived safely and on-time, this is the optimal time to remind buyers how important feedback is to your business and include a link to leave feedback.
Note, it's best practice to not send more than two messages to your buyers when requesting seller feedback.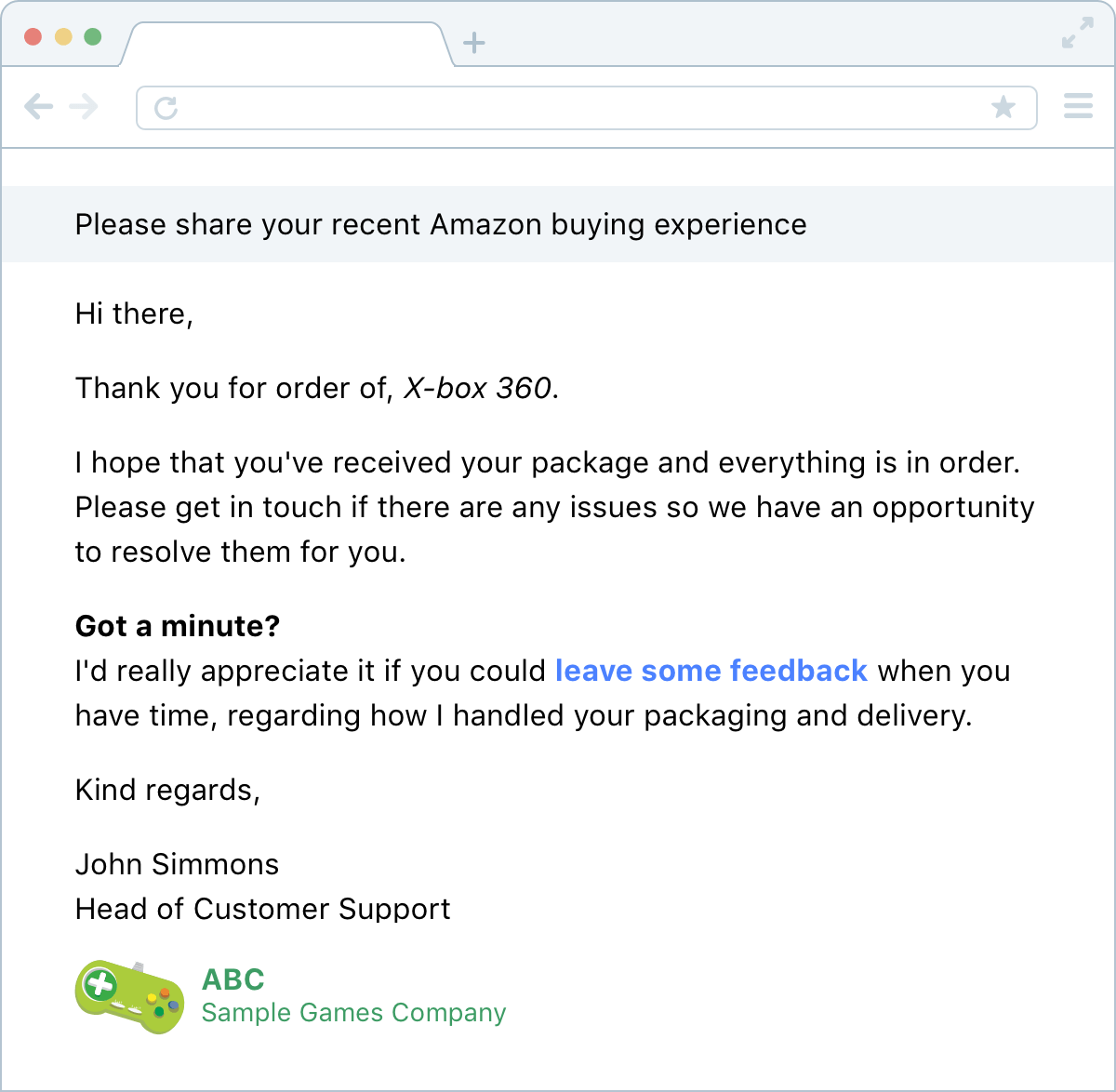 Seller feedback is a lot easier for buyers to leave than product reviews.
Amazon Feedback – Do it Like a Boss
If you want to automate your Amazon feedback management and gain access to more great templates like the ones above, then consider signing up for a FREE 14 day trial of Feedback Express Amazon feedback software.
Sellers using the software are experiencing an increase in seller feedback and product reviews as well as a reduction in harmful negative or neutral feedback. To avail of the free trail, you don't even need a credit card.