It's every sellers' worst nightmare, you log in to Seller Central and get a notification to say you've received negative feedback. Don't panic, help is at hand! A buyer can remove feedback for up to 60 days after they leave it.
What to include in a feedback removal request email?
After you've resolved the issue with the customer, you can send them an email asking them to remove it.
Here's an example free Amazon Feedback Removal Email Template directly from our software which you're free to use.
We've included the order details and a direct link to where the buyer can remove his/her feedback.
Want some expert help? With a free 30-day trial, you can access lots of different templates like the one below, which you can customise for your Amazon business. Save time, prevent negative feedback and increase your positive seller and product reviews.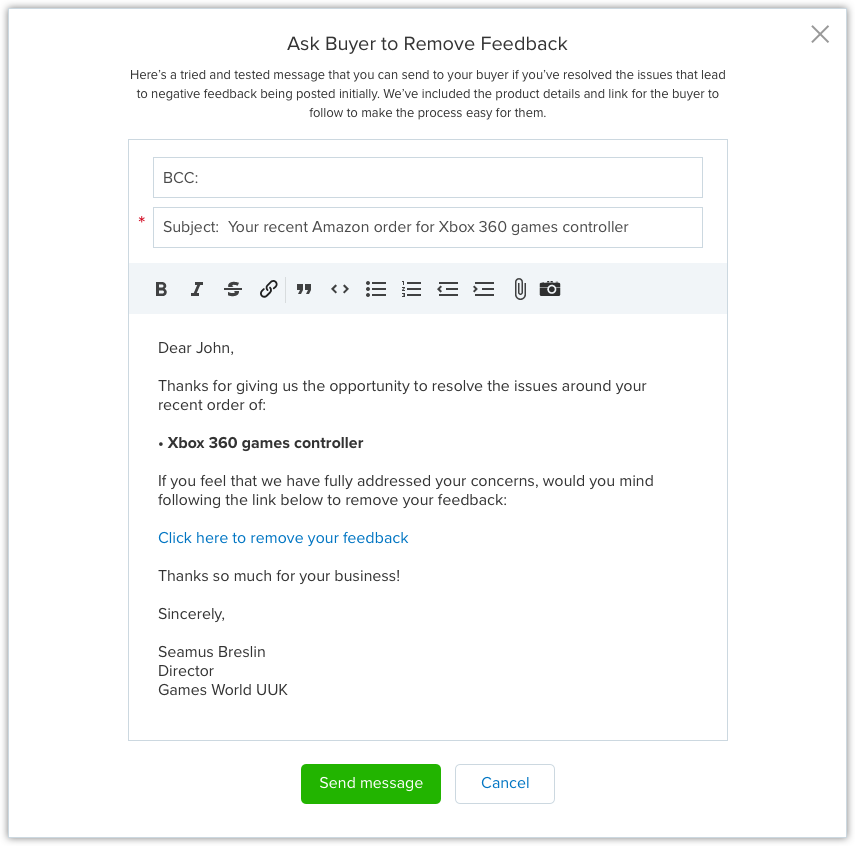 30 Days for Free
If you're interested in trying out our automated Amazon feedback software, you can grab your free 30-day trial today. And, with the holiday season just around the corner, there's never been a better time to increase your positive feedback and remove negative feedback quickly!
Related:
Free Amazon Feedback Request Template