A tool for great reviews, everywhere you sell
Improve your brand reputation on Amazon, eBay and your online store
No credit card required • 14 day trial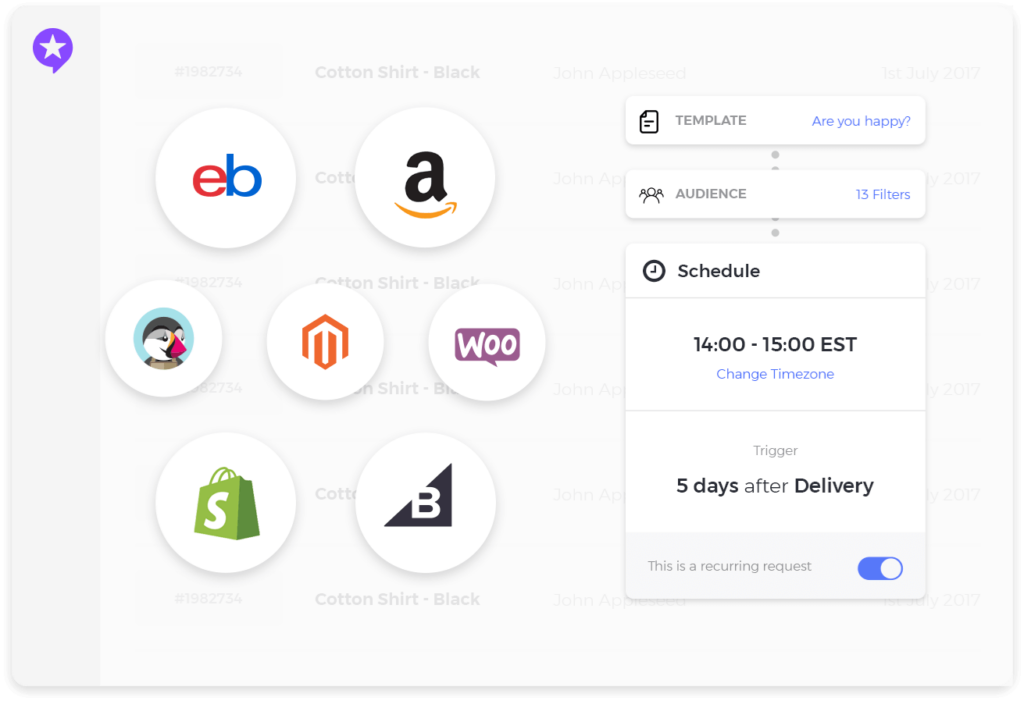 Sell more with positive feedback
Request feedback on the right products, from the right customers, at the right time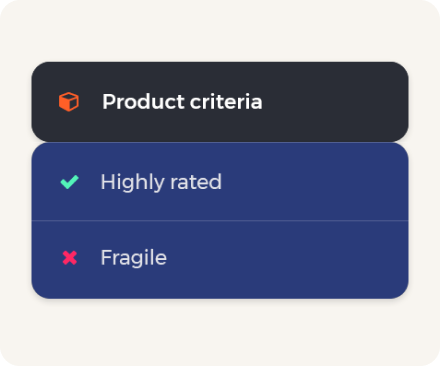 Products
Get 5-star reviews by sending selective feedback requests on product orders that perform well. Exclude SKUs that have a poor feedback record.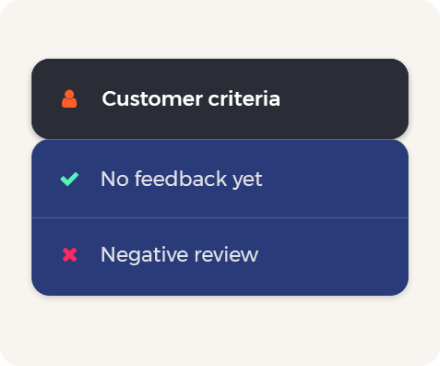 Customers
Send requests to customers who have left positive feedback before, blacklist customers who have a history of negative feedback.
Delivery Time
Reduce negative reviews by only sending feedback requests on orders that were delivered on time.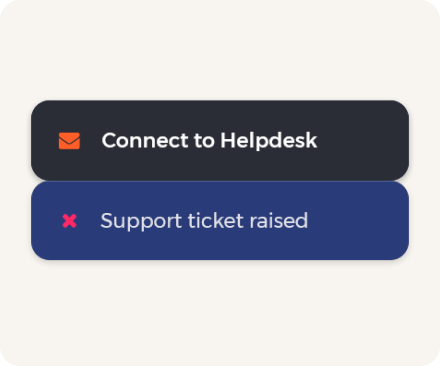 Connect Helpdesk
Connect with your eDesk helpdesk to ensure that you don't send feedback requests to customers who have raised a support ticket.
Optimize and personalize your feedback process
Create the perfect strategy that helps you increase positive feedback, improve your ranking and beat the competition
Request feedback on the right products, from the right customers, at the right time
Monitor your response rates over time and measure the impact of your feedback strategy.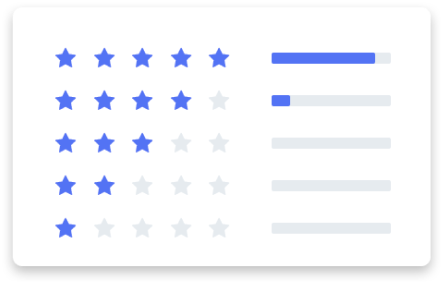 Pursue perfect seller  metrics. See all your  feedback scores at a glance.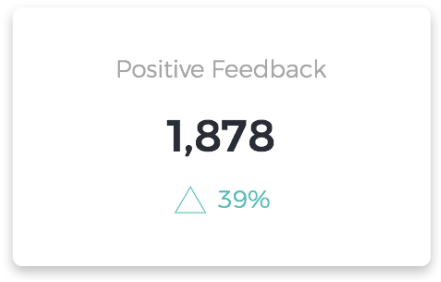 Analyze the trends in your positive feedback scores.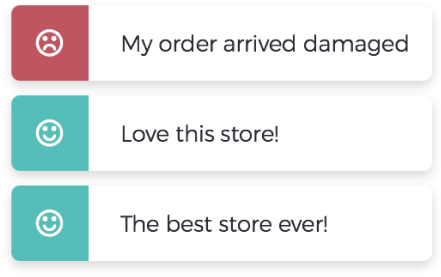 Your latest reviews in your dashboard so you can respond quickly to negative feedback.
Trusted by thousands of online retailers big and small
Start getting more reviews on Amazon, eBay – and more – today
No credit card required • 14 day trial