Attract
more reviews

, wherever you sell
Target positive feedback with smart selective requests on Amazon, eBay, Trustpilot and more.
No credit card required • 14 day trial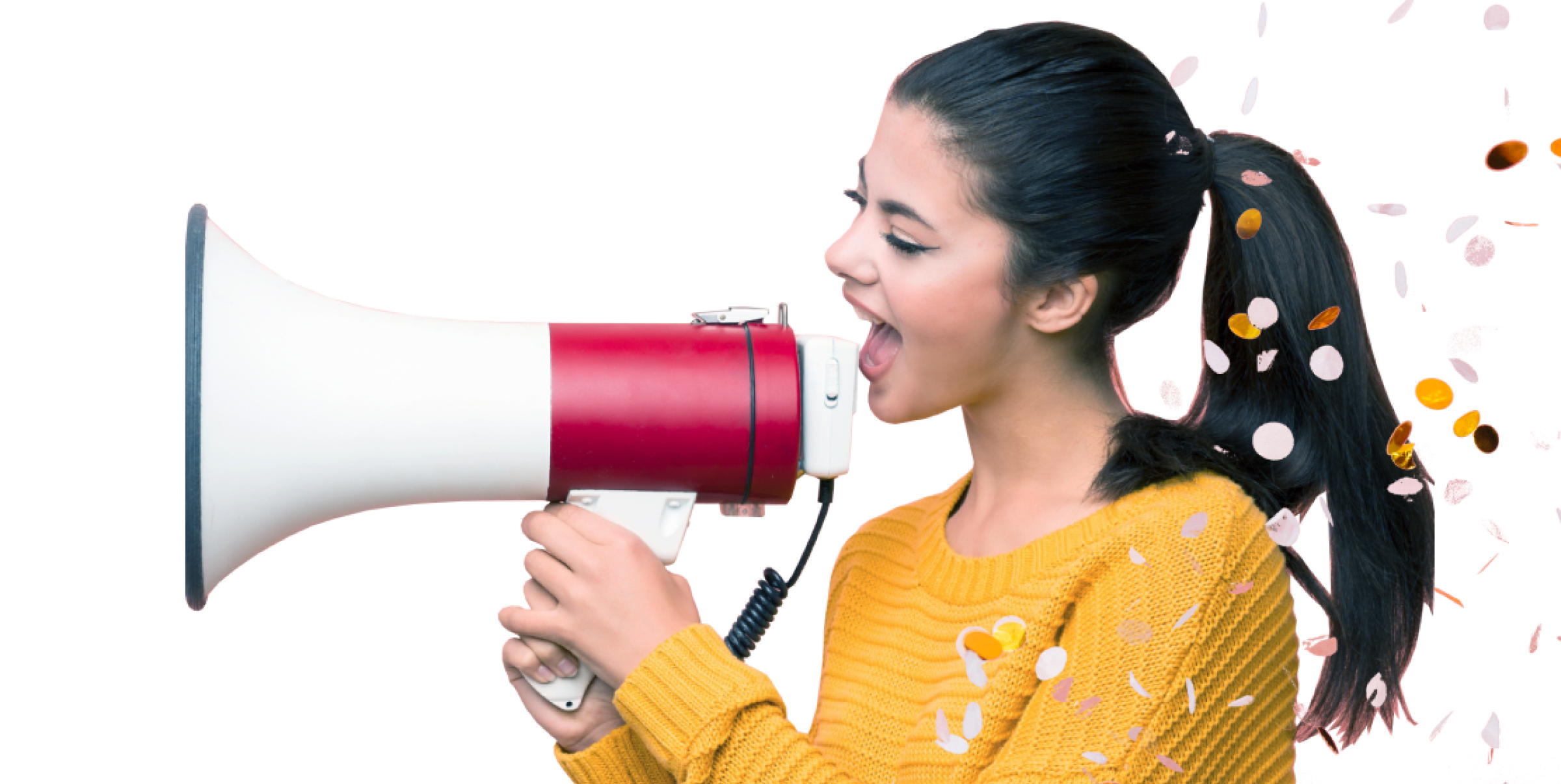 Boost your brand with more reviews from happy customers
FeedbackExpress drives customer reviews to anywhere you want them

More stars means more sales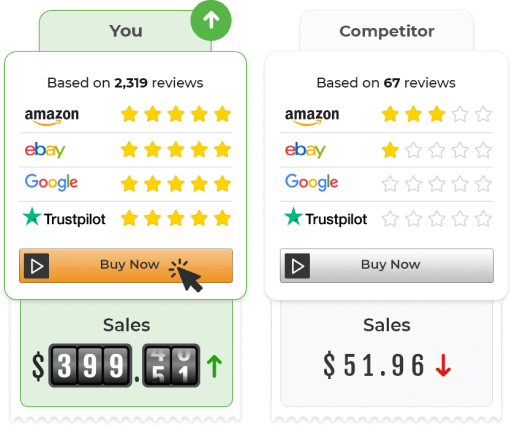 Collect more high quality reviews, drive more revenue
Use smart connected software to automatically turn every happy customer into a cheerleader for your brand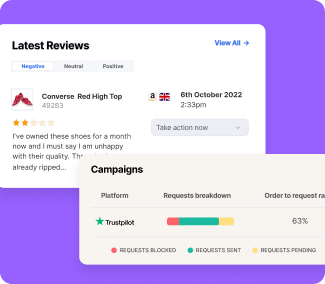 Target reviews from happy customers only
Create simple targeting rules to ensure that you only target your happy customers with review requests via email. Base rules on factors, such as on-time delivery, previous positive reviews, product purchased and more.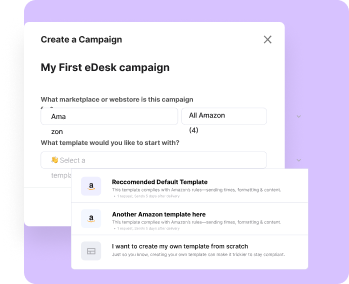 Customize and personalize review requests
Use proven email templates and insert your logos and product images, or create your own emails tailored to your brand. Personalize emails with smart dynamic placeholders for customer name, product name and more.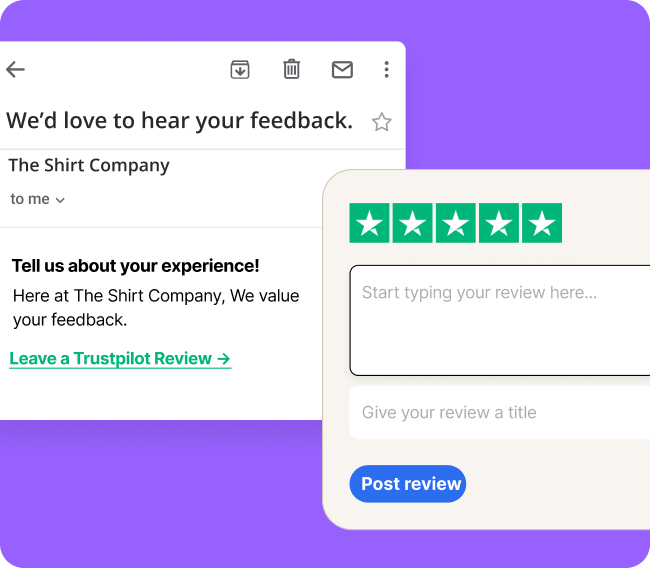 Build your brand across the internet
Feedback connects seamlessly with everywhere you sell, so you can increase your reviews scores and broader online reputation from a single place and drive reviews to any platform you want.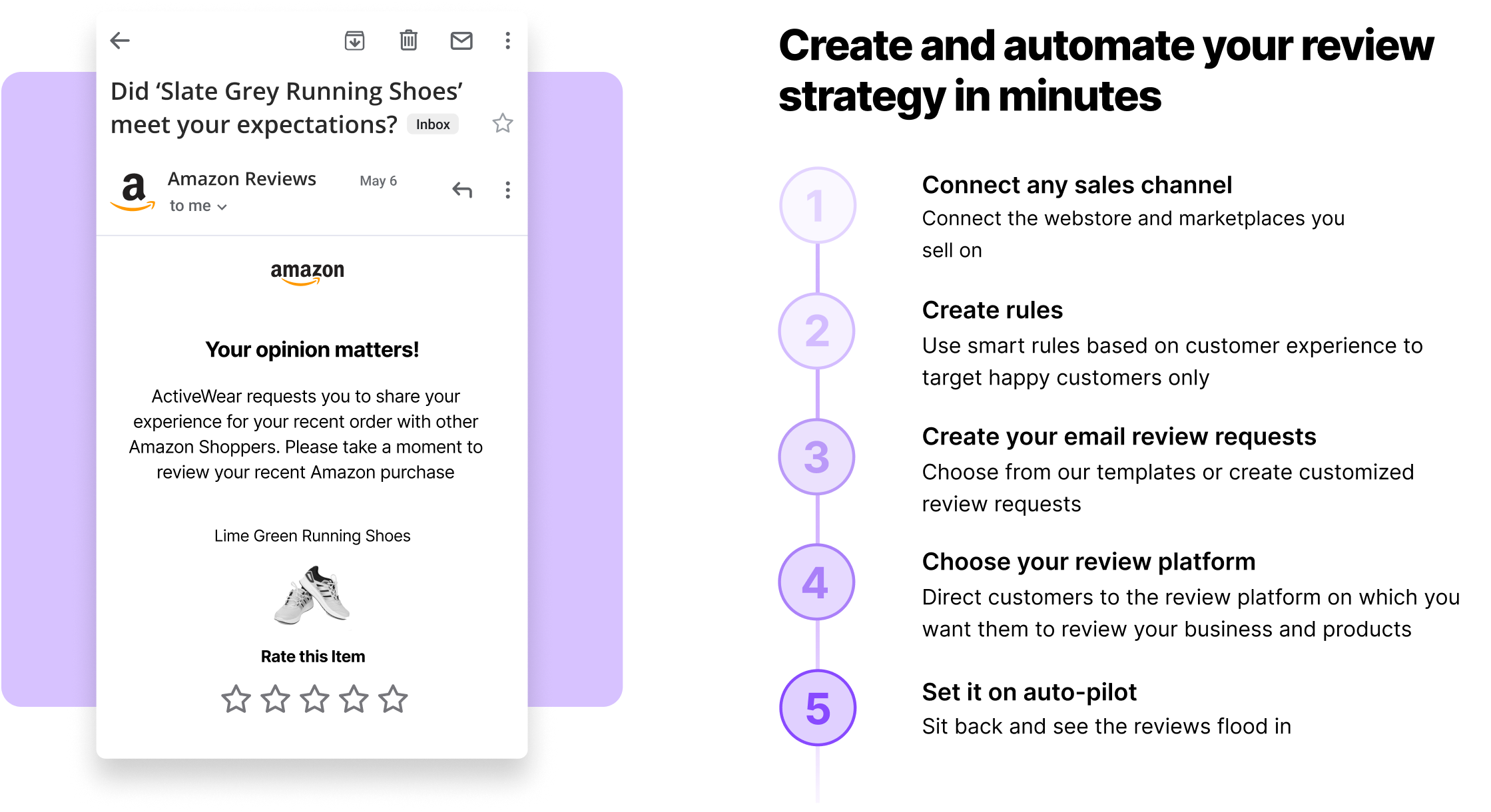 Join over 2200 retailers who count on FeedbackExpress to improve their ratings and sell more
FeedbackExpress will have you saying...
My seller rating has improved dramatically…
Their customer service team is amazing…
Now I know which customers I need to target…
"
Using FeedbackExpress, we have increased our feedback across Amazon and eBay to over 400 positive reviews per month, maintaining a 99% positive seller rating. "

Abbey Render
Assistant Manager,Indigo Herbs
Get more reviews, boost sales and grow your business
No credit card required • 14 day trial