We're super excited to announce two new software features for our Amazon sellers aimed at increasing seller feedback and product reviews.
New

 – Product Review Tracking
Monitor your Amazon products and stay on top of reviews
FeedbackExpress users can now track how well their products are doing on Amazon and get notifications when customers leave negative product reviews.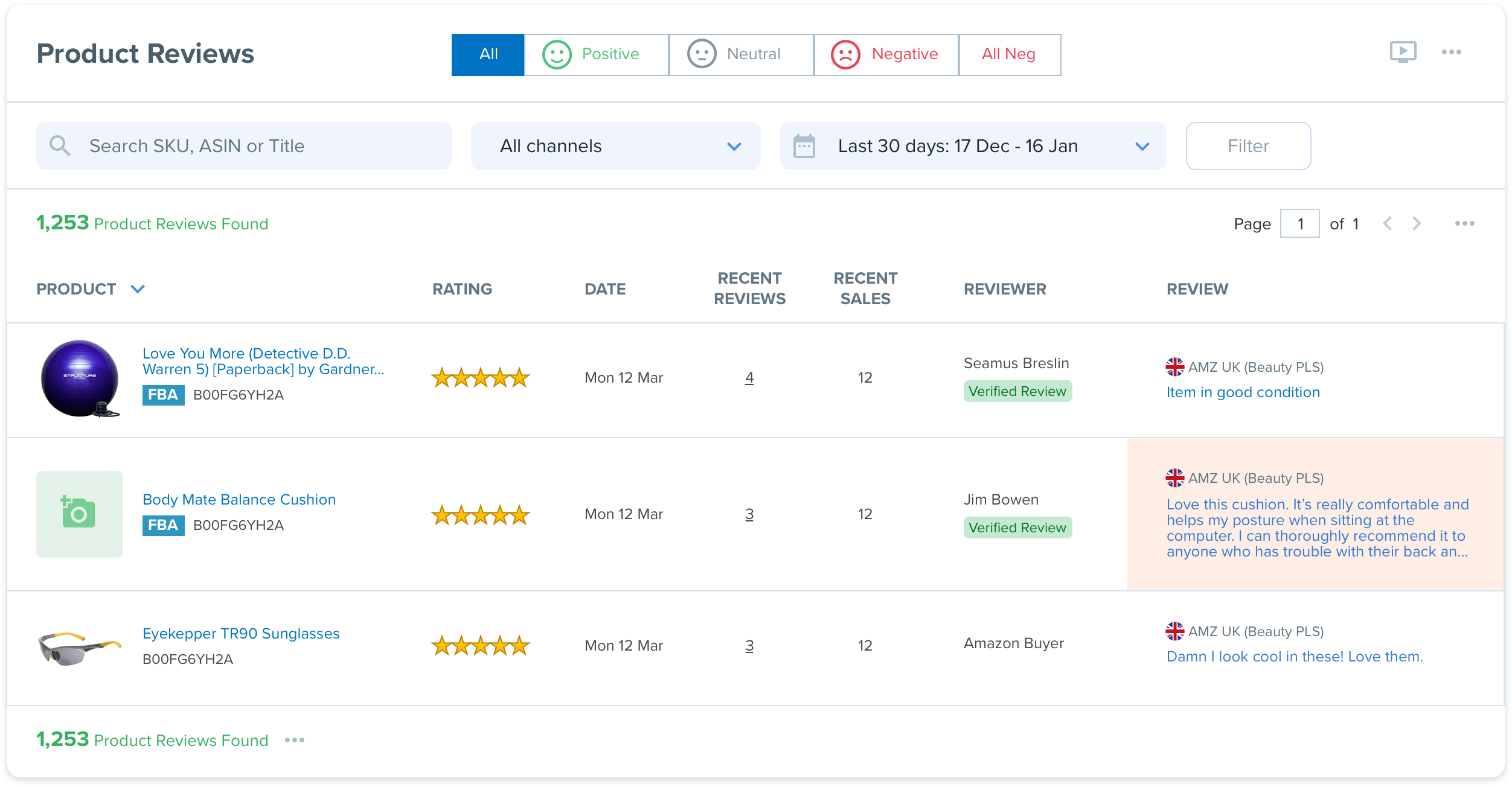 All users will be able to track three ASINs free of charge with tiered plans available for those wishing to track more.
With the added functionality, you can:
Quickly filter product reviews according to rating.
Get alerts to your phone or inbox when a negative review is posted.
Quickly spot negative feedback that customers are posting about your products and reach out to them to resolve issues.
Translate all reviews to your own language.
NEW

 – Auto-insert product images and short titles

We know that personalising your Amazon customer emails increases the likelihood they'll respond and leave positive feedback and reviews, so we're super excited to announce these new features.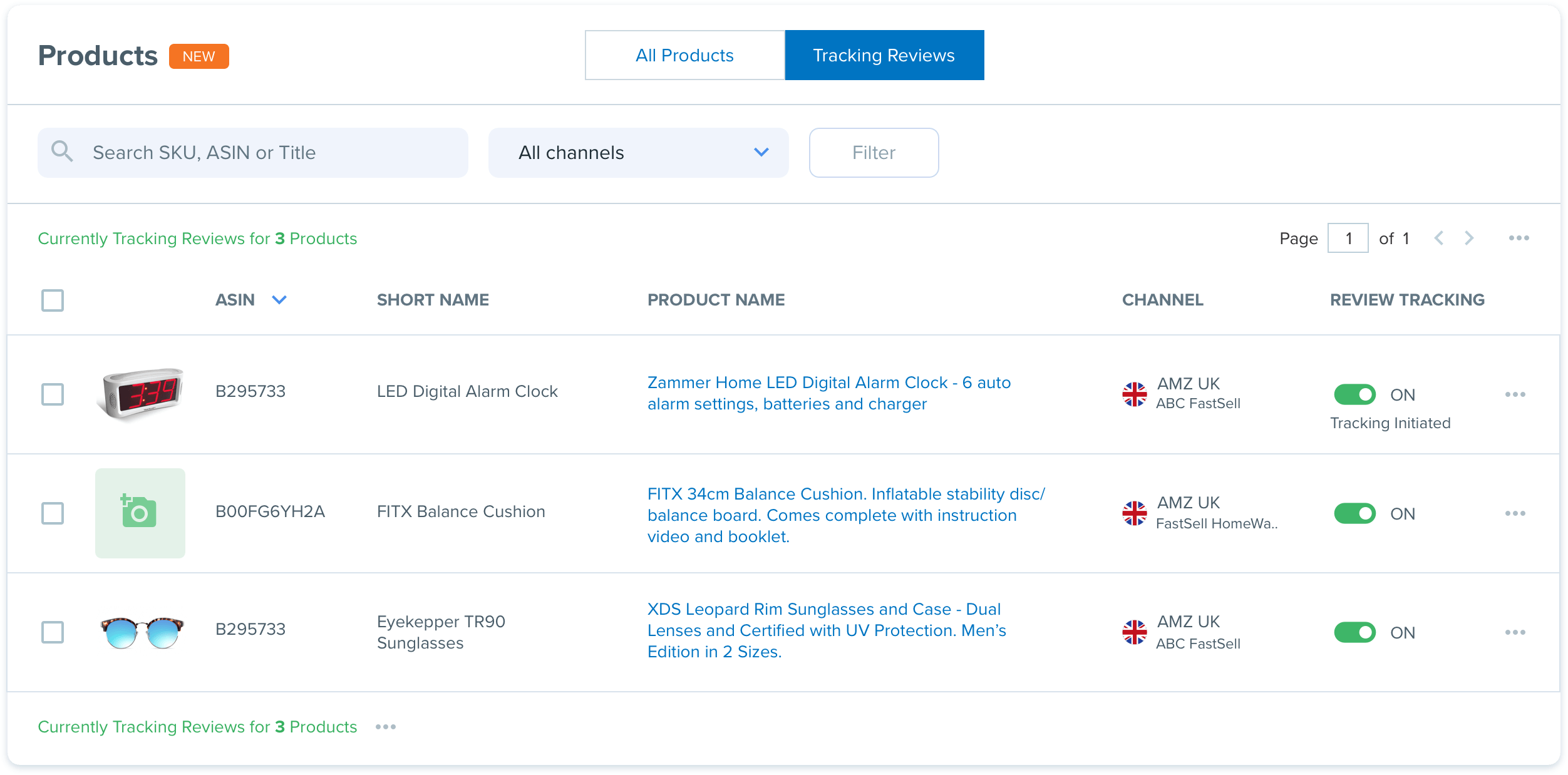 From the new products screen, you'll be able to add or amend the product images that get auto-inserted into your emails as well as providing an optional short name for your products to replace the full Amazon title which can look cumbersome.
This functionality is free and live right now for all our users!
Final Thoughts
There's never been a better time to get started with FeedbackExpress. Get more seller feedback and product reviews and stay on top of negative reviews with automatic alerts straight to your smartphone. The first 30 days are free. No credit card needed.