If you're an Amazon seller, it's likely that at some point that you'll need to create a product listing on Amazon. This could be for a private label product, a new retail arbitrage product or a unique bundle. Having product listings which are informative and persuasive can help boost your sales and product ranking.
If you make regular purchases on Amazon, you've probably come across examples of poor product listings which you can learn from. Typical product listing mistakes include titles spammed with keywords, confusing images and mediocre product descriptions.
In this post, we'll be looking at some of the ways you can improve your Amazon product listings and in turn, rank better on Amazon.
Amazon's product listing can be broken down into seven different components.
Product title
Product images
Key product features
Product description
Keywords
Product reviews
Product rating
Each section should lead the buyer through a process helping them decide if they should purchase your product or not. Your listing should be search friendly and ideally unique.
Now, let's look at each listing element in more detail.
1. Product Title
For most categories, Amazon allows you a product title length of 250 characters. As a general rule of thumb, when it comes to listing a product, you should be using all the real estate Amazon gives you.
The title should give the buyer enough information to decide if they want to continue. Include the most important information—the information you would want to see if you were searching for your product… Think brand, model, size, quantity, colours etc.
Try to get your main keywords in the title but remember you're writing for humans, not bots.
Here's a good example of a product title for wireless headphones.

Related: How to Write Winning Product Titles for Amazon
2. Product Images
Amazon will allow you nine product images including a lead image. Include as many high-quality images as you can, sized 1,000px wide and 500px high.
For most products, we'd advise using a white background for the main image. For the other images, show your product from different angles, show the product in use and include a photo of the product packaging.
Your photos should also demonstrate the size and scale of the product you're selling as a lot of negative feedback can come from buyers not realising the actual size of what you're selling—"It's much smaller than I was expecting" is a common complaint from buyers.
Anker include images of the product and the product in use.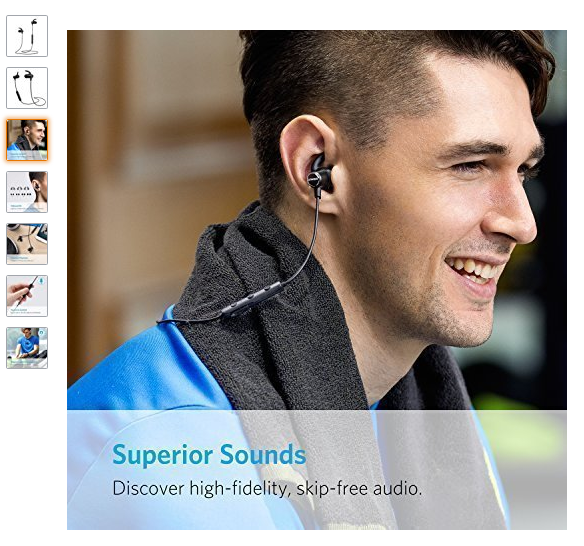 3. Key Product Features
Amazon gives you 1,000 characters to describe your key product features. Use it to persuade potential customers that your product is better than the competition's by explaining the uses and benefits of your product.
Put yourself in the customer's shoes—help them to visualise the experience of using your product and the benefits it brings.
Use high-quality bullet points to highlight the benefits and key features of the product you're selling. The length of the bullet points will depend largely on what category you're selling but you shouldn't have bullet points that are overly long.
Consider using around five bullet points and put the most important features first.
When you're finished, review your product features. Do your bullet points make your product seem like a product you'd purchase?
Hopefully, you answer yes. If not, what else can you do to make it sound awesome?
Here's how Anker have done it.

4. Product Description
The product description is your opportunity to demonstrate why your product is superior to other similar products.
Amazon gives you 2,000 words to show potential customers what your product is and what it does. And as per usual, try to use as much of the 2,000 characters that you can and elaborate on any of the features you mentioned in the previous section.
Use short sentences to make it easier for potential buyers to read. You can also include any important details about the product or company here.
Don't over embellish here as you don't want to mislead the buyer or create expectations that your product can't meet.
5. Keywords
To optimise your product listing, it's useful for sellers to know what keywords they are targeting and ranking for.
The misuse of keywords in a product listing is a common Amazon seller mistake. You should only use keywords that are relevant. Keywords can be added to your title and/or your product features.
Keywords should be added to your Amazon product listing in appropriate places such as the title and your product features.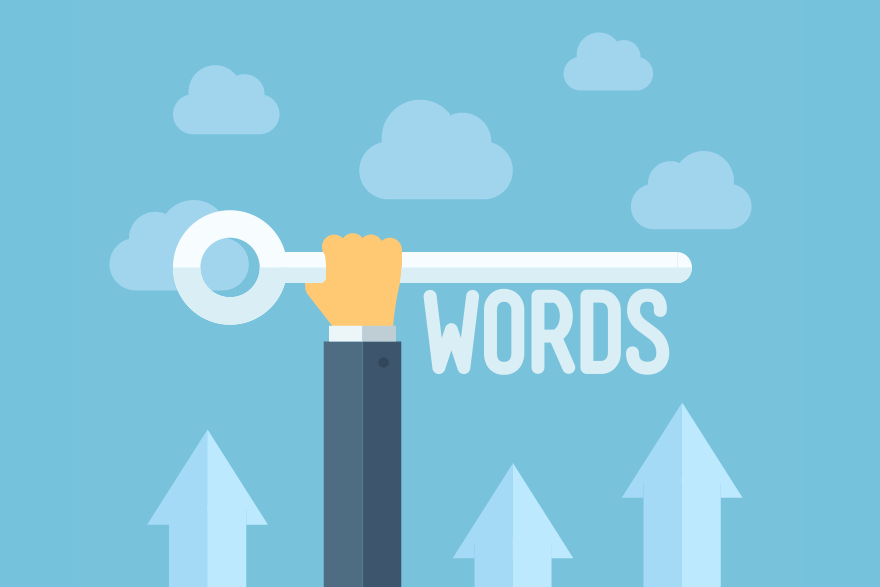 6. Product Reviews
Product reviews are very important on Amazon. They provide social proof that your product is of a high standard. However, getting product reviews isn't easy, especially for new sellers/new products.
Using automated feedback services like FeedbackExpress can take the hassle out of requesting product reviews.
You can get ahead of your competitors by using templates proven to result in higher levels of engagement from buyers.

7. Product Rating
Providing a high-quality product that you described accurately is the best way to gain 4 or 5-star reviews. If you do receive any negative or neutral reviews, check they are within Amazon's guidelines.
For example, if a buyer leaves seller feedback as a product review, you can ask Amazon to remove it.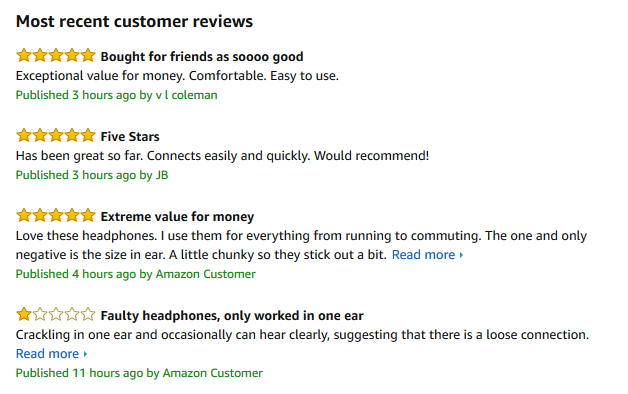 Bonus Tip
Boost your Amazon listings with FeedbackExpress, Amazon feedback software. Generate more seller feedback and get more product reviews easily. Grab your free 30-day trial today.

*A version of this blog first appeared on RepricerExpress