Welcome to FeedbackExpress' weekly round-up of the top five stories from the world of Amazon and ecommerce.
Amazon grabbed 4% of all US retail sales in 2017: Lauren Thomas at CNBC reports that Amazon's retail business had an impressive 2017. The internet giant was responsible for around 44% of all US ecommerce sales last year and 4% of the country's total retail sales figure, according to One Click Retail. Spencer Millerberg, One Click Retail CEO, states: "Every major trend we see across 2017 can be explained by the fact that more of Amazon's core demographic (millennials) are growing up: they're increasingly owning homes, raising children, and buying a TON of stuff to go with it." Continue reading…
Jeff Bezos' net worth tops $105bn as Amazon shares climb: Tom Metcalf at The Independent reports that Jeff Bezos' net worth reached $105.1bn (£77bn) on the Bloomberg Billionaires Index as Amazon shares added to a 12-month surge that's lifted the online shopping giant's market value by almost 57%. Amazon shares have risen 6.6% this year, with a report showing the Seattle-based company captured 89% of online spending among dominant holiday retailers in the five-week period beginning the day after Thanksgiving in the US. Continue reading…
Dissecting Amazon's new 'Pay by Invoice' method: Richard Stubbings at Practical Ecommerce reports on Amazon's new payment method, Pay by Invoice. It is an attempt to entice new customers that prefer to pay after receiving the goods. The details, however, matter. On closer inspection, I realised that Amazon said the payment method could be used on any order with any Amazon seller. That means me! Without seeking my agreement, Amazon had just stated that large customers could order from me and not pay in advance. Continue reading…
Golden Globes 2018, Amazon bounces back with The Marvelous Mrs Maisel while Netflix disappoints: Hayley Cuccinello at Forbes reports 2017 was a rough year for Amazon Studios but if the 75th Annual Golden Globes are any indication, this could be a fresh start for Amazon Studios. The Marvelous Mrs Maisel, a new comedy from Gilmore Girls creator Amy Sherman-Palladino, won both of its nominations. Star Rachel Brosnahan took home the statuette for best actress in a comedy series and Sherman-Palladino accepted the highly coveted best comedy series statuette. Continue reading…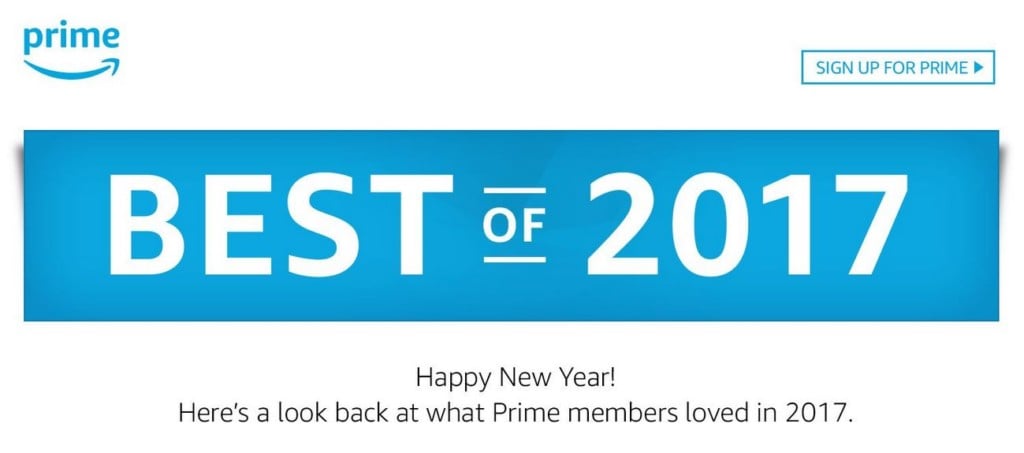 Amazon recently published a "Best of 2017" Prime year in review post: It includes the best selling items on Amazon in 2017, best selling items by country, the biggest sellers on Prime Day, and quite a few other stats. One of the things that really stuck out to me was that the top 3 most purchased items of 2017 were all Amazon branded. Continue reading…
Bonus: How to Avoid Amazon Long-Term Storage Fees
Happy weekend!
Want a free month of FeedbackExpress?
Join our newsletter and get your first 30 days free!