Welcome to Ecommerce Weekly, FeedbackExpress' review of the top ecommerce, Amazon and eBay news from around the Web this week.
15,000 sellers now on the Walmart Marketplace: Joe at Marketplace Pulse reports that last week Walmart passed the milestone of 15,000 Walmart marketplace sellers, just six months after passing 10,000 marketplace sellers. The marketplace has been growing steadily at just about 1,000 new sellers every month for over a year. Continue reading…
Amazon Business launches in India: Dan Wilson at Tamebay reports that Amazon Business, the marketplace that allows B2B sellers and SMEs to sell to each other will be expanding to India. With immediate effect, there will be a dedicated forum for businesses who want to sell to other businesses in India. Manish Tiwary, vice president of Amazon India, says "This is basically a marketplace to serve the needs of small and medium businesses." Continue reading…
The founder of Jet.com explains Walmart's strategy to beat Amazon: Tanya Dua at Business Insider UK reports that Marc Lore, the founder of Jet.com who is now heading up the ecommerce department at Walmart recently discussed the company's strategy for competing with Amazon. He believes that Walmart will have an edge in the delivery of fresh groceries and two-hour deliveries. According to the article, 90% of the US population lives within 10 miles of a Walmart store. Continue reading…
Couple admits to stealing $1.2 million from Amazon: USA Today reports that a couple from Indiana has pleaded guilty to mail fraud and money laundering in US District Court in Indianapolis. Both charges carrying maximum 20-year prison terms and $500 fines. Under the terms of a plea agreement, the couple will be ordered to pay Amazon $1,218,504 in restitution. Continue reading…
Ecommerce in Europe will increase by 19 percent during 2017: Ecommerce News reports that only in Asia will ecommerce will be growing more than Europe this year. However, with Europe having the highest internet penetration, the ecommerce boom in this region is even more striking. This is shown in the Global Ecommerce Report 2017, executed by the Ecommerce Foundation. Continue reading…
Have you got that Friday feeling?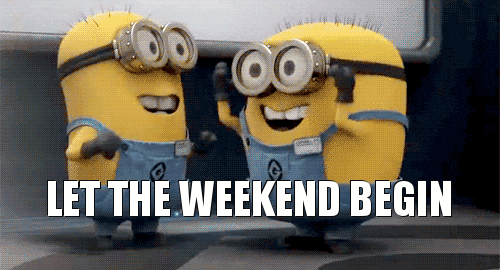 Want a free month of FeedbackExpress?
Join our newsletter and get your first 30 days free!