Welcome to Ecommerce Weekly, FeedbackExpress' review of the top Amazon and ecommere news from around the Web this week.
Amazon founder Jeff Bezos is now worth over $100 billion: Ben Travis at The Evening Standard reports that Amazon founder Jeff Bezos has hit a new milestone, achieving a net worth of $100 billion (£750 million) after a successful Black Friday. Bezos' net worth has increased by $32.6 billion since the start of 2017. He is the first 12-figure billionaire since Bill Gates, who reached the same net worth in 1999. The stock value boost came thanks to Amazon's impressive Black Friday sales – the company is thought to have accounted for around 50% of all Black Friday purchases, raking in $1 billion in 24 hours. Continue reading…
Amazon marketplace sellers sold 140 million units between Thanksgiving and Cyber Monday: Joe at Marketplace Pulse reports that Cyber Monday 2017 is now the single biggest shopping day in Amazon's history, surpassing Prime Day 2017. Amazon has historically not shared much about the shopping weekend. The most recent mention was the 28 million items sold by sellers on Cyber Monday 2016. Cyber Monday this year was not only the biggest day ever for sellers on Amazon but also on eBay. eBay announced that Cyber Monday was the biggest sales day in eBay's 22-year history. Like Amazon, eBay didn't offer much in the way of hard numbers. Continue reading…
Online sales boomed on Black Friday: Jackie Wattles at CNN Money reports that Black Friday 2017 was all about digital sales. American shoppers spent a record $5 billion in 24 hours. That marks a 16.9% increase in dollars spent online compared with Black Friday 2016, according to data from Adobe Digital Insights, which tracks 80% of online spending at America's 100 largest retail websites. Amazon said that orders were rolling in "at record levels" with more than 200,000 toys sold in the first five hours of the day. Continue reading…
Amazon merchants continue to find ways to cheat: Spencer Soper at Bloomberg Technology reports on the story of Mike Molson Hart, a toy seller on Amazon who discovered his company's popular disc-shaped plastic building set, called Brain Flakes, had dropped precipitously in the ranks of Amazon's best-selling toys as the critical gift-giving season approached. He visited the product page on Amazon.com and suspected he was the victim of "sniping," when one merchant sabotages another by hiring people to leave critical reviews of their goods and then voting those reviews as being helpful, making them the most prominent feedback seen by shoppers. Continue reading…
Amazon has released the November edition of the Amazon Seller Newsletter: In this issue, they discuss best practices for selling this holiday season and a few other items. The holiday selling best practices section is worth a read. Continue reading…
Have you got that Friday feeling?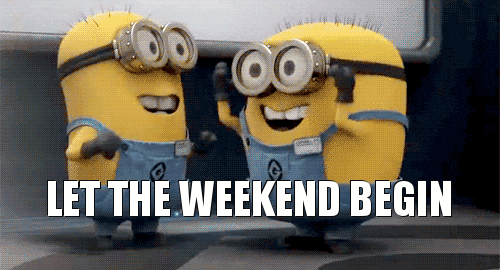 Want a free month of FeedbackExpress?
Join our newsletter and get your first 30 days free!